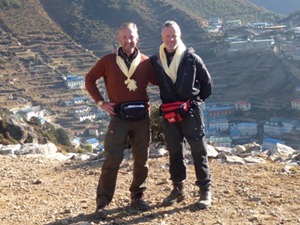 Posted on: 28 Oct 2011
Dear Christina and Saran!
Having now returned to Sweden and slowly started to digest the fantastic adventures we have experienced in the Himalayas we would like to thank you and your team for some unforgettable days together! For an excellently organized trekking tour and for your friendly and yet professional way of guiding us to such achievements! We would recommend Hi On Life to anyone who asked for our opinion!
Everest Base Camp Trek