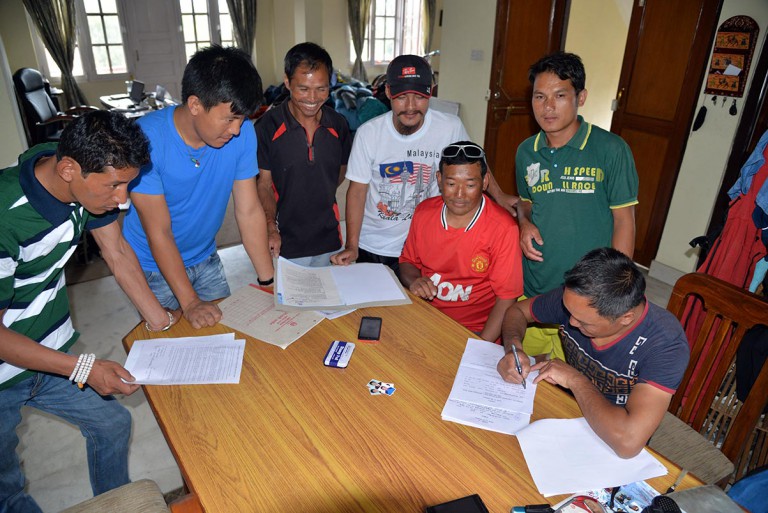 Posted on: 30 Aug 2016
Today was a busy day of preparations. Canned food that is not available at Dolpo was bought and packed in barrels and duffel bags, ready to leave in a couple of days. Around 700 Kgs of food, tents and gears was packed! and this only just about half of the total amount of stuffs that will be ferried to Base Camp. The crew will arrive Juphal in Dolpo (the starting point of the expedition) at least 3 days before the members arrive, so that they get time to do more fresh food and fuel shopping, arrange mule caravan to transport all the gears to Base Camp.
All the crew of this expedition filled out insurance papers and necessary documents. Everyone is happy and excited to begin the expedition.